Situation report on the COVID-19 pandemic in the cities in which iDISC has offices.
Spain is preparing for the start of the academic year on Monday, September 14. The number of new cases diagnosed by PCR has reverted to an upward trend in the last few days, although the situation varies greatly depending on the region. In some communities, such as Catalonia, the reproduction rate is below 1, which indicates a decline.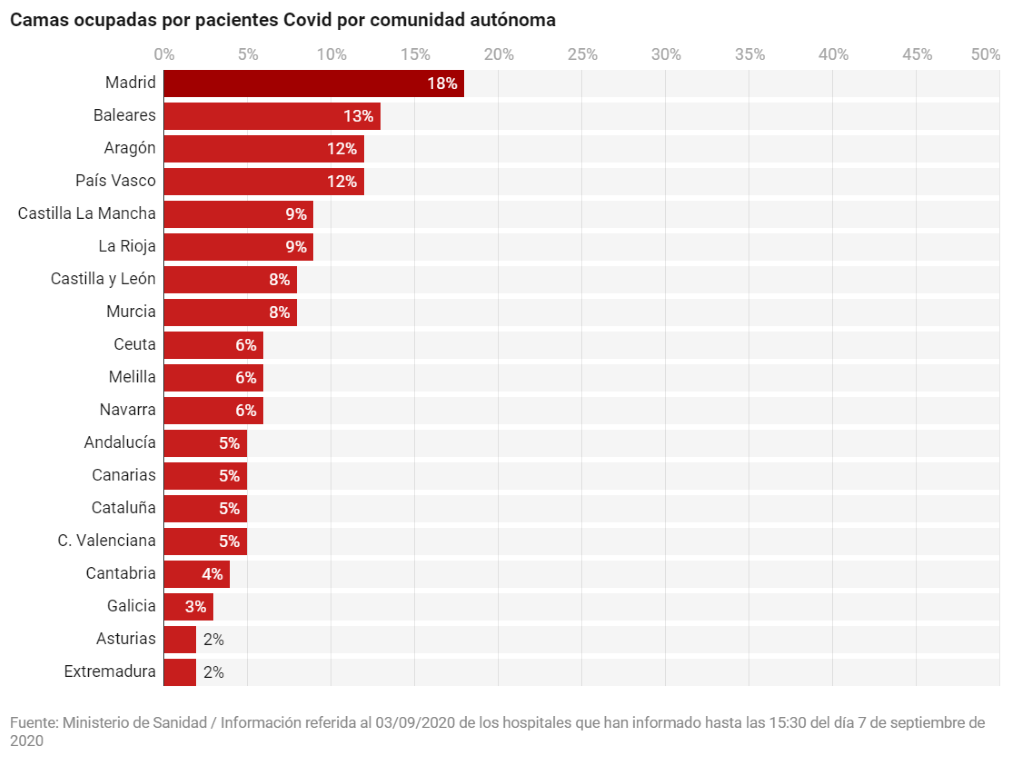 In Mexico, the curve of infections continues to rise, although at an increasingly slower rate. In 10 states, including Veracruz, the epidemiological warning system changed to yellow (medium risk) on August 31. There are 21 states that have stayed in orange and only one remains in red. However, at a local level, the most populous cities in each state are still at the highest level of alert; Xalapa and the Port of Veracruz are still at the red level. The restrictions remain in place, although some non-essential activities are returning, under the supervision of the authorities.
In Brazil, there continue to be discrepancies between the data provided by the government and the municipalities. The numbers of cases, as well as the action guidelines, are also somewhat confusing. There is still no planned date for the return to schools. Shops, restaurants and bars are still open for limited hours in some areas, while in other areas they have chosen to stay closed until there is more evidence of the situation improving. In Porto Alegre, a new record for severe cases has been set after the city council lifted lockdown last week.
At iDISC, our entire workforce continues to operate at full capacity. Our teams are experiencing different circumstances depending on their location, both in terms of healthcare and the measures and restrictions set by the relevant governments. In this context, we want to reiterate that, for iDISC , the priorities continue to behealth health and safety, and not jeopardizing the continuity of service. As a result, we will maintain the maximum possible precautions in all our offices and we will continue working from home, in order to avoid unnecessary traveling for work and contact with others.
Please do not hesitate to contact us if you have any questions.