Professional Translation Agency
We combine language and technology to maximize your company's visibility while boosting its growth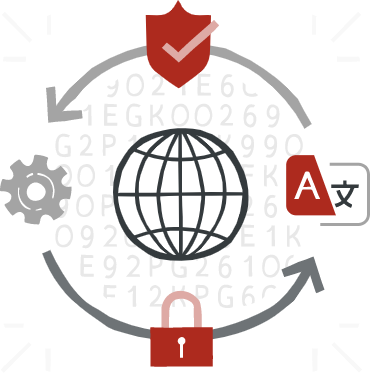 Professional translation company
As a translation agency, we take care of everything, so all your content will have global reach.
We implement the most advanced translation, transcription, subtitling and dubbing solutions.


IT services
We develop and implement web and app platforms so that your content is always quickly and securely available.
We implement the most robust and scalable systems engineering and cybersecurity solutions.
Learn more about IT Services
To stand out in the global marketplace, we need to:
Consider country-specific features and interact with customers in their own language.
Possess effective language skills that build current customer loyalty and attract potential customers.
Use technology-rich communication channels for streamlining processes and lowering duplication of efforts.
Have a reliable information management system ensuring your and your customer's data are protected.
At iDISC, our translation company offers solutions with built-in web platform development and content translation, along with proven cybersecurity systems so you can communicate further, more effectively and more securely.
We translate. We develop. We protect.
Professional technical translations
We are an agency of native translators and processes accredited according to standards ISO 9001, ISO 17100, ISO 18587, and ISO 27001.
Developing web/app posting platforms
We develop web portals and mobile apps so you can interact with your customers anywhere and anytime
Securing information and monitoring networks
Thanks to our IT Services, we help you protect your information systems. You will be able to monitor your network activity, to ensure they are always online and secure.
We are the translation company specialized in your industry
We understand the complexities of your industry. Technical language and terms specific to your industry must be translated accurately. To do this, we have the right translator who has both the linguistic proficiency and the technical knowledge to convey your message effectively.
We translate documents in any format
Whether it's a user manual, a technical report, software text or a web page, we preserve the structure of your documents. We ensure the original formatting is maintained and that the transition between various platforms and systems is as seamless as possible.
Translation agency with certified quality assurance
For us, quality is a commitment. As an experienced translation company, we have certifications that support the quality, accuracy, and reliability of our translation services.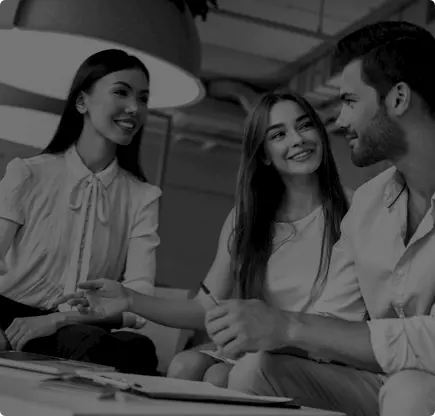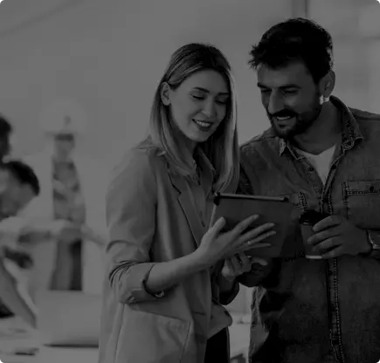 State-of-the-art translation technology at your service
We are at the forefront of new technologies in translation and communication. As a result, we are able to offer translation services adapted to current realities and needs, with fast, efficient, and reliable solutions for our clients. We optimize our translation processes to streamline the work, ensure consistency in all our projects and deliver the expected results within tight deadlines.
Integrated translations and automated systems
Efficiency is key for any company looking to scale its operations. We have implemented systems that not only allow for fast translation, but can also integrate seamlessly with your other business tools.
Guaranteed security and confidentiality in your translations
We know that many of the documents we work with contain sensitive information. That is why we place particular emphasis on guaranteeing the security and confidentiality of each and every corporate translation project we handle.
iDISC

, your professional translation agency
Our translation company adapts to your branding and business needs. We work with the content, formats, languages and terminology required for each project to facilitate delivery.
We will translate your content using its original format, no matter the format
We offer quality translations no matter the format of the original content. We hand over all deliverables in the same format, or in the format you decide fits your project best.
Specialized
technical
translations
made
to
fit
every
project
We offer fully tailored services for your project so you and your company reach the best outcome.
As a translation company, we take care of modifying your website's translations
Through the use of automation and connectors, we optimize the translation process to build it into your workflow. This way we keep manual extraction and update processes to a minimum.
Discover our translation and development expertise
Web Development

Content Creation

Translation

Integral redevelopment project of Sitges' Tourism website, for which, as well as carrying out the bespoke design for its general structure, we have provided translation and advice on the editing and structure of its content, along with photography sessions for the visual material. A complete ...

App Development

ManlleuMòbil is Manlleu municipal government's official application containing useful information for its citizens and visitors.

The app offers functions for posting information (news, agenda, directory with geolocated addresses) and a module for reporting incidents in the streets.

...

Web Development

Content Creation

Translation

Turismo de Palma de Mallorca

Overhauling Palma de Mallorca's Tourism website. Along with custom designing and developing the entire website architecture, this project included copywriting, translating, and providing advice regarding content structure, performing content photoshoots, and lastly, integration with platforms ...
Digital Kit
The Digital Kit program is funded by the Next Generation EU fund and is part of the Spanish government's Recovery, Transformation, and Resilience Plan.

Learn more about the digital kit
Custom digital, secure projects
We design and implement the best IT solutions to meet all your company's digital transformation needs.
Web development
Here at iDISC, we specialize in complex web projects so you stand out from the internet crowd. We develop content on WordPress and HubSpot, and we can also custom develop programming using an in-house CMS.
Cybersecurity
We assess the security of your company's information, provide advice on the best solution to secure it, and help you implement it.
Systems
We implement the latest IT solutions for optimum operations in distributed environments, integrated into the new post-pandemic reality.
News
FREE EBOOK
Cutting costs and improving the flow of translations in the electronics industry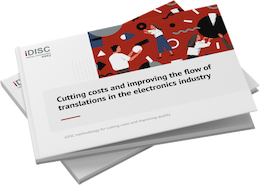 Why choose iDISC?
Because we have helped hundreds of companies expand internationally, conquer new markets, and attract new clients since we started in 1987.
Because we are committed to our work, always ready to listen and used to taking on new challenges.
Because we adapt with you to the changing context in which your business operates. We engage in your marketing activities and your company's strategy to offer you a winning plan.
Because your future also defines ours.
Do you want to know what we can do for your business?
Get in touch with our team of advisors
Availability
We are ready to handle your requests, respond quickly to urgent deadlines and react to unforeseen events with agile solutions.
Our coordinated centers in several countries offer you a personalized service during extended hours, no matter where you are.
You can count on us. We are with you every step of the way: before, during and even after the project.
Flexibility
We dynamically restructure and resize our teams to respond to changes as projects evolve.
Our technological tools allow us to model the processes so that they can be integrated into your company's workflows as efficiently as possible.
We tailor our services to your activity, your preferences and your budget.
We work to adapt to you and your needs.
Reliability
iDISC is certified with the standards ISO 9001, ISO 17100, ISO 18587 and ISO 27001, which certify the selection of the most suitable professionals, the quality of the processes and the security of information.
Our expertise is backed by our strategic alliances with leading technology partners, driving us to continually innovate to keep up to date with the latest developments in our industry.
Over 35 years of experience managing thousands of projects, our commitment to continuous improvement and our honesty have made iDISC a trusted partner for hundreds of clients.
Frequently asked questions about translation agencies
Why hire the services of translation companies?
Hiring experienced translation agencies guarantees accurate and culturally appropriate translations because they are performed by a team of professional native translators whoknow how to handle translations quickly and reliably. Translation companies understand that, despite the rapid advancement of machine translation tools, the intervention of human translators adds irreplaceable value to translations.
What are the benefits of using a professional translation agency?
Working with a professional translation agency provides benefits beyond contentlocalization: it includes other services such as DTP, subtitling, transcription or voice-over, as well as constant communication on the progress of the project.
At iDISC, you can find secure solutions in multiple language pairs and specialties, with fast turnaround times and error-free final products. Our certificates demonstrate our commitment to quality and efficiency.