Translation services
Export your brand to new markets thanks to professional translation
Translate into any language. Get in touch with your audience!
Did you know that around 90% of users use their native language to search online?
Most shoppers choose products and services they can understand, from suppliers they can easily communicate with.
iDISC is a translation agency and we can help you win and retain customers. Break into the market of your choice in the language you need and the format you desire.
We will build our translation services into your CMS using technology and automation. We adapt to your workflow in the most efficient and cost-effective way.
Trust our translation company and our professional translators to expand your business internationally.
Over 1000 projects a year - Over 100,000 tasks delivered - Over 50 million words translated
Professional translation company
Your trusted translation agency with over 35 years of experience.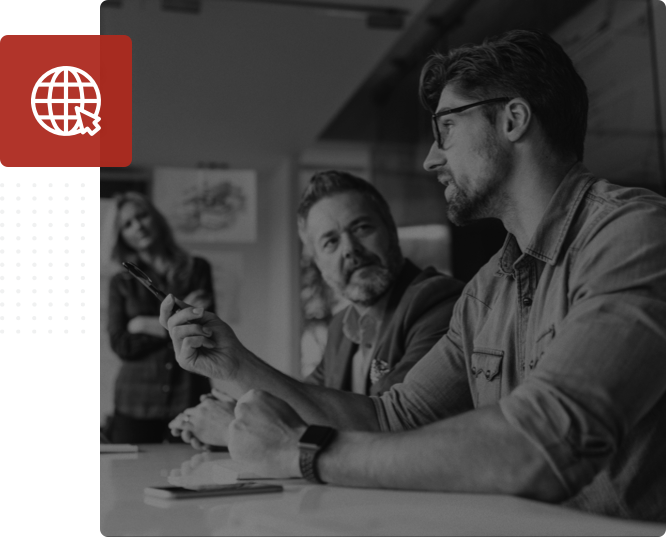 Translation agency
Professional translators
We have a team of over 2000 native, certified professional translators who translate into their own language. Translate into any language.
Certified translation company
Technical translation for a variety of industries
Our translation professionals are experts in the technical jargon of a variety of industries.
We work with terminology specific to each area and customized for each client.
We specialize in technical translation for industries such as industrial machinery, electronics, ProAV and automotive, and many more. We translate a wide variety of technical documentation, such as software, website translation and marketing content translation.
Our translation services
Our language services include translating, writing, proofreading or managing content; subtitling or dubbing; in-person or online interpreting; and applying search engine optimization to translations, known as SEO translation.
Under all of our services we take care of texts by preserving their format while processing information 100% confidentially.
Translation technologies
We have tools for making it easy to integrate processes. Here at iDISC, we work with technologies that help to boost translation speed without sacrificing quality.
This keeps your project's workload, turnaround and costs to a minimum.
Our machine translation post-editing services are ISO 18587-certified, which ensures efficiency and high quality.
Plus, we customize connectors to embed our operations into your workflow and build translations into your CMS.
Translation services with: