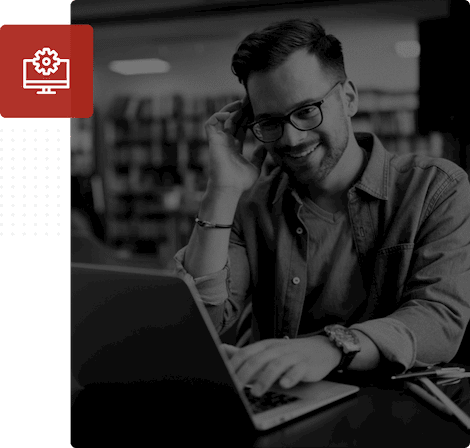 Computer-assisted

translation (CAT)
CAT (computer-assisted translation) tools help streamline how we manage and translate your content
We integrate tools into our work to improve quality and shorten turnaround times.
Advantages of CAT tools
Translation memory
Previous translations are stored in a database and can be reused. On top of cost savings, this ensures consistency across projects and different translation team members.
Glossaries
We create glossaries for each industry and company, and link them to projects to ensure consistent terminology across documents and content.
Preserving formats
CAT tools protect format tags so texts are translated without altering their layout; this makes graphic design for catalogs, manuals and websites simpler.
Collaborative work
CAT tools allow various people to work simultaneously, and include areas for sharing questions and solutions in real time.
Would you like to learn more about CAT?
Get a service that makes your
translations cost-effective
Computer-assisted translation (CAT) tools allow previously translated texts to be reused to save time and effort. This has a positive impact on translation quality since terminology and style are kept consistent across projects. Plus, the same screen used for translation includes a glossary and other similar texts from the translation memory, along with links to reference material, which makes translators quicker, more efficient and more accurate.