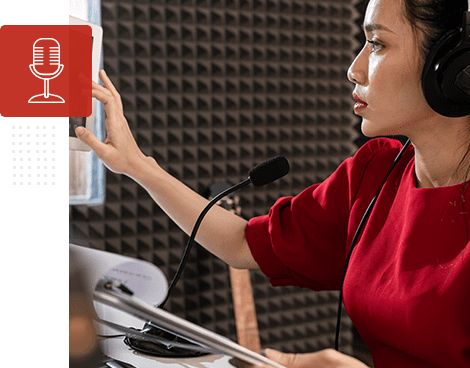 Interpretation professionals
We'll speak on your behalf and for you
Speak the other person's language wherever you are. Ensure you communicate successfully at meetings, interviews and conferences. Here at iDISC, we have professional interpreters certified for various types of interpretation in different languages who will provide you with the assistance you need.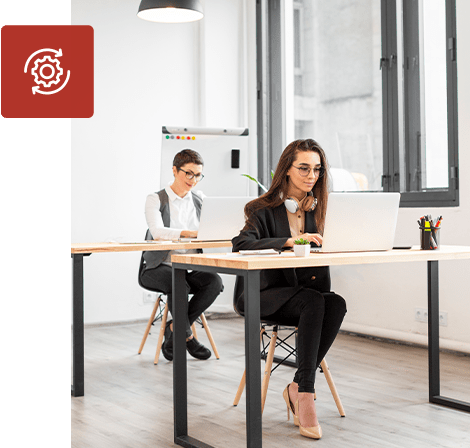 Experts at your service
Our team of interpreters has the right professional to make it easier to communicate with people who speak different languages.
Tell us if you need:
Simultaneous interpreting

Consecutive interpreting

Liaison interpreting

Whispered interpreting



and what your industry specializes in and we will assign the best expert for the job.
In person or virtual

interpreting

We will work to deliver the option of your choice. We will go to the place of your choice, or join the virtual meeting using the software we agree on.

Tell us what type of event it is, the languages you need and how many speakers or participants there will be. We will provide you with the right interpreting service for the situation.
Types of interpreting
Simultaneous interpreting
This requires one or two interpreters in a sound-proof booth translating what the speaker says into the language of the listener in real time.
Consecutive interpreting
The speaker speaks for a short time while the interpreter takes notes. Then, when the time comes, the interpreter translates what has been said into the listener's language.
Liaison interpreting
The interpreter translates to and from the languages being spoken by two or more people so that they may communicate effectively.
Whispered interpreting
The interpreter translates for just one person who does not speak the language of the other participants, or the language used in the meeting. They are beside the person and speak quietly to not interfere with the event or disturb the other attendees.
Escort interpreting
The interpreter, over the course of a few hours or the whole day, accompanies the people or groups wherever they go and helps them speak with anyone they require.
Connected international teams
Thanks to iDISC's virtual interpreting services, multinational companies can have their teams meet and communicate in real time. Our highly flexible services feature custom pricing to meet your requirements and are billed per minute of interpreting.