ALIANZAS

WatchGuard Gold Partner
WatchGuard provides affordable security solutions that effectively protect corporate content, networks and businesses.
Regardless of where your business is located, as WatchGuard partners, we offer you high-level technical support to ensure your maximum satisfaction.
Paessler Bronze Partner
The PRTG Network Monitor from Paessler allows you to monitor your network without having to pay for additional functionalities. The licenses include all the necessary functions, with flow monitoring and an unlimited number of remote probes.
iDISC distributes this tool that, as well as eliminating additional costs, reduces the installation and configuration time for add-ons, and puts an end to concerns about the availability and performance of the network.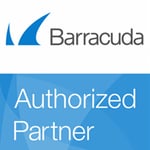 Barracuda Authorized Partner
As a strategic partner of Barracuda, we can install and set up their advanced security solutions, designed to protect your communications, data and networks. Whether using their strong protection portal or their email defense systems, we ensure that your company is shielded against cyberthreats.
We harness Barracuda's latest technology and training to provide you with a specialized service that is second to none. This partnership ensures the integrity, availability and resilience of your critical digital assets.

HubSpot Solutions Partner
HubSpot is a customer relationship management (CRM) software solution that has the resources and integrations needed to bring together marketing, sales, content management and customer service in a centralized way.
As a HubSpot Solutions Partner, we have developed iDISC Singoolar: an integrated system that allows users to easily manage multilingual content in HubSpot and its translation processes.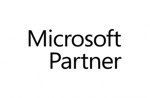 Microsoft Registered Partner
As Microsoft registered partners, we provide you with the different virtual products and services included in its network that can benefit your business in many ways. We also have access to its most up-to-date technology and technical training, and we are part of the Microsoft CSP program, as cloud services resellers.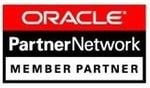 Oracle Partner Network Member
Oracle offers hardware and software for businesses for the development and management of fully optimized and integrated databases.
iDISC provides specialized technical support for the installation and optimization of your Oracle databases.

Acronis Software Partner
Acronis is one of the leading providers of backup, data protection and disaster recovery solutions. Acronis solutions are easy to use, in both physical and virtual environments or in the cloud.
As a partner of Acronis, iDISC can guarantee the availability, integrity and recovery capacity of all the essential data and applications for your business.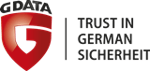 G DATA Partner
G DATA Software AG is an innovative multinational firm with extensive experience in the development of computer security solutions. It is specialized in online protection and it has been a pioneer in the development of antimalware software.
With G DATA tools, at iDISC we offer maximum security for your computer equipment, protecting it from any type of virus or malware in real time.

Sophos Silver Partner
Sophos is a British company that provides security solutions for communication endpoints, encryption, mobile, network and email security, as well as integrated threat management.
Thanks to our partnership with Sophos, we offer you the maximum protection for your networks and communication systems, in compliance with security protocols and ensuring your peace of mind.

OVHCloud Partner
OVH is a French company that offers VPS, dedicated servers and other web services, in addition to being the largest hosting provider in Europe and having the worlds largest data center by surface area.
Thanks to our partnership with OVH, we can help you design and develop projects for customized configuration, maintenance and monitoring solutions in public and private cloud environments, minimizing costs and using an optimal, flexible and scalable platform that is prepared for the highest availability.

NetApp Partner
NetApp offers storage solutions. As NetApp partners we can integrate this tool into a company's workflow to host and share digital data in physical or virtual environments, reducing storage requirements and administrative work.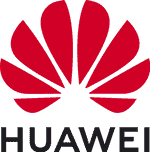 Huawei Partner
Huawei is a leading designer, developer and manufacturer of telecommunications equipment, electronics and smart tools. Partnering with Huawei means we can provide a wide variety of network switches to fit different scenarios and adapted to your company's apps and size.

Veeam Partner
Veeam is a company that develops backup, replication and business continuity solutions for on-premise and cloud environments. Partnering with Veeam means we can provide you with a tool for backing up your storage devices, accessing your data no matter where you are, guaranteed, and leveraging the best recovery systems so you never lose your information.